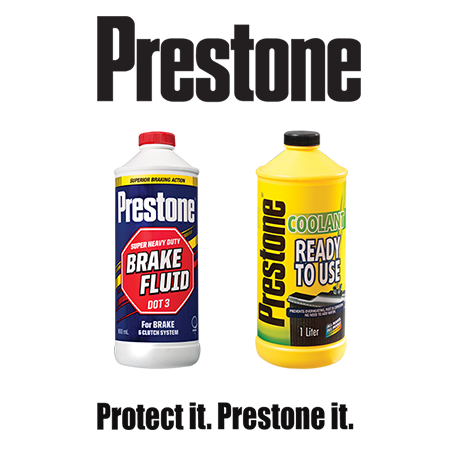 • 1920s - 1930s: Marketing of "Prestone" brand Ethylene Glycol antifreeze in 1927 in cans. Subsequently marketed the first inhibitor to further protect the system and retard rust formation.

• 1960s: All 3 US car companies - Ford, GM, and Chrysler began installing a 50% water and 50% EG antifreeze solution in their new cars which led to the emergence of antifreeze/coolant as year round functional fluid - just as important as engine oil or ATF.

• 1970s:Developed & marketed radiator range items such as Super Flush, Super radiator sealer, Super radiator cleaner and Super radiator Antirust which becomes the best cooling system product groups till today.

• 1980s - 1990s: New formulations developed to better protect increasing no. of aluminum cooling components used in cars. Also introduced Prestone Low Tox antifreeze (provides an added margin of safety against accidental ingestion by pets and wildlife; Prestone Extended Life (premium product which provides protection for 5 years and 150,000 miles and is licenced by NASCAR).